Interview with Country Roads Co-Founder and Arizona Diamondbacks Principal Owner Ken Kendrick
The Arizona Diamondbacks are going to the 2023 World Series! Country Roads Trust is excited as its Co-Founder Ken Kendrick, is the Principal Owner and Managing General Partner of the Diamondbacks.
Amanda Mazey sat down with Ken to discuss the historic run that the Diamondbacks are currently on, as well as his thoughts on the performance of Country Roads Trust.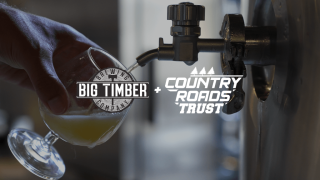 Country Roads Trust, Big Timber Form Partnership to Benefit Athletes Country Roads Trust, the Name, Image and Likeness leader for […]
Climbing The Mountain Podcast
Climbing The Mountain Podcast
Chad Scott, CJ Donaldson, Kole Taylor, Ja'Quay Hubbard & Tony Mathis | Climbing the Mountain
Welcome to the fourth episode of spring 2023 edition of Climbing the Mountain, presented by Encova Insurance.
We welcome newly minted offensive coordinator Chad Scott, who discusses his offensive philosophy within his new role, while also figuring out who is the most athletic member of his family.
Running back CJ Donaldson and tight end Kole Taylor join us for the second segment. CJ talks about his return from injury, while Kole discusses his transfer from LSU and a viral moment that he had during the 2020 season.
We then close out the fourth episode with offensive lineman Ja'Quay Hubbard and running back Tony Mathis. Ja'Quay discusses his position changes throughout the years and how he is currently settling in, while Tony talks about the depth of the running back room.
New episodes every Thursday during spring football practice!